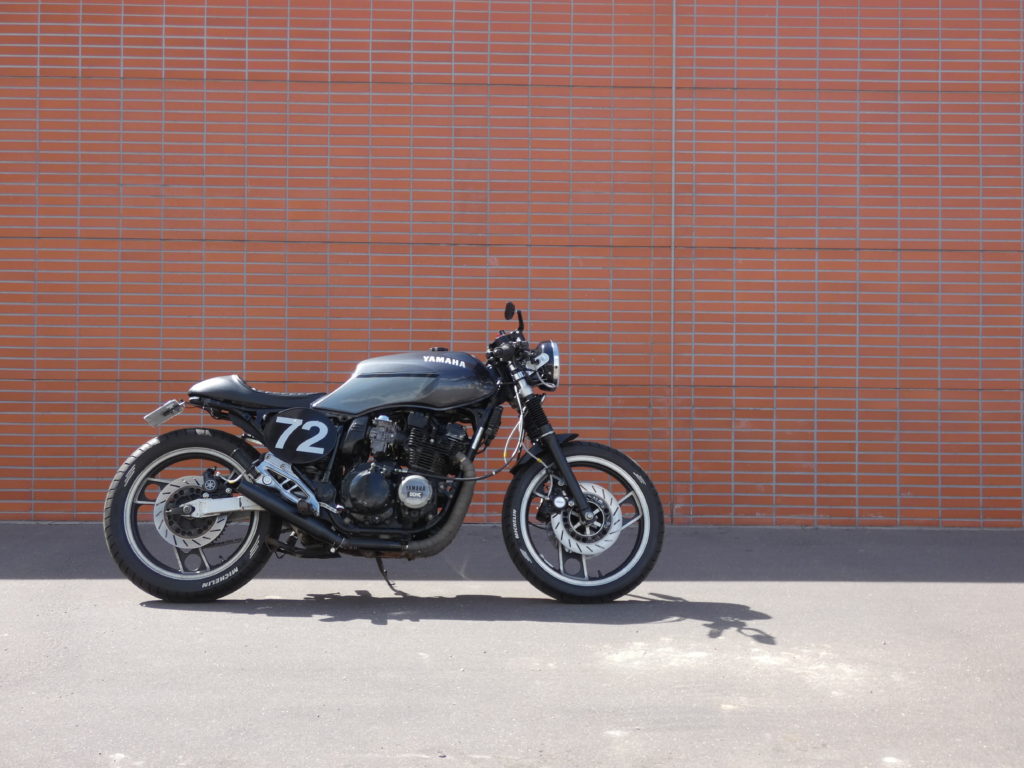 The Yamaha XJ 600 Cafe racer is the third bike built by Tom Racing Designs.
The base model is a 1984 Yamaha XJ 600 (also known as the FJ 600 in the US), one of the very first to be produced.
Although looking clean from the outside, the bike was in a pretty bad condition: the fuel tank was completly rusted on the inside, carbs were clogged with rust and many parts or bolts were stripped or corroded.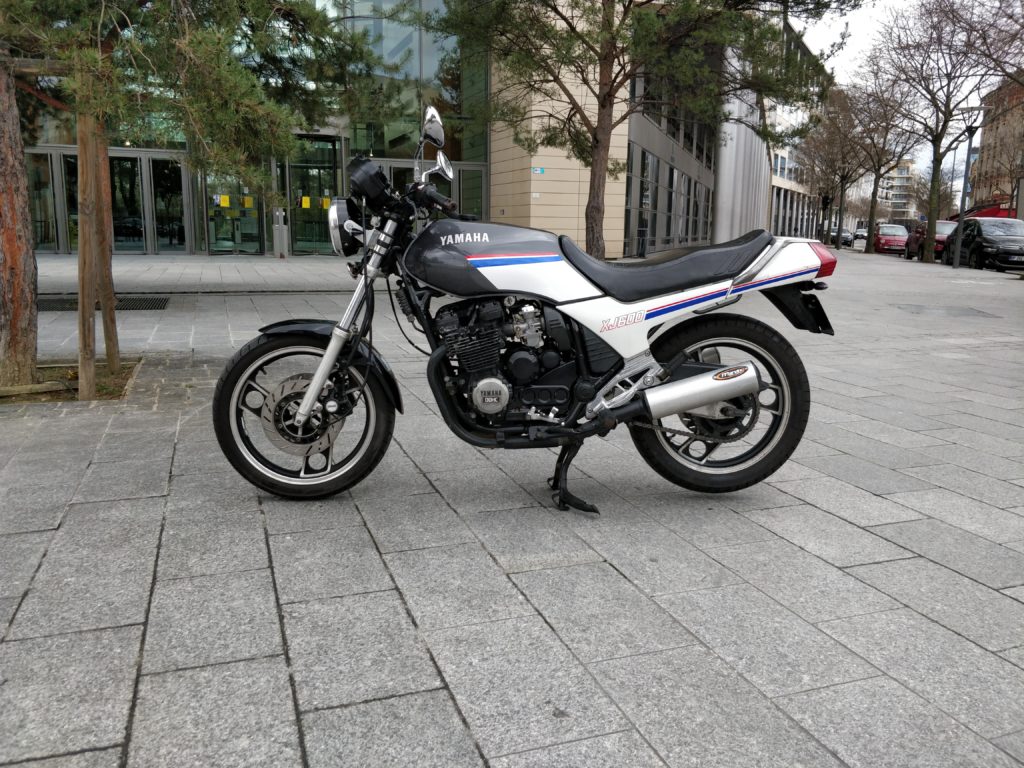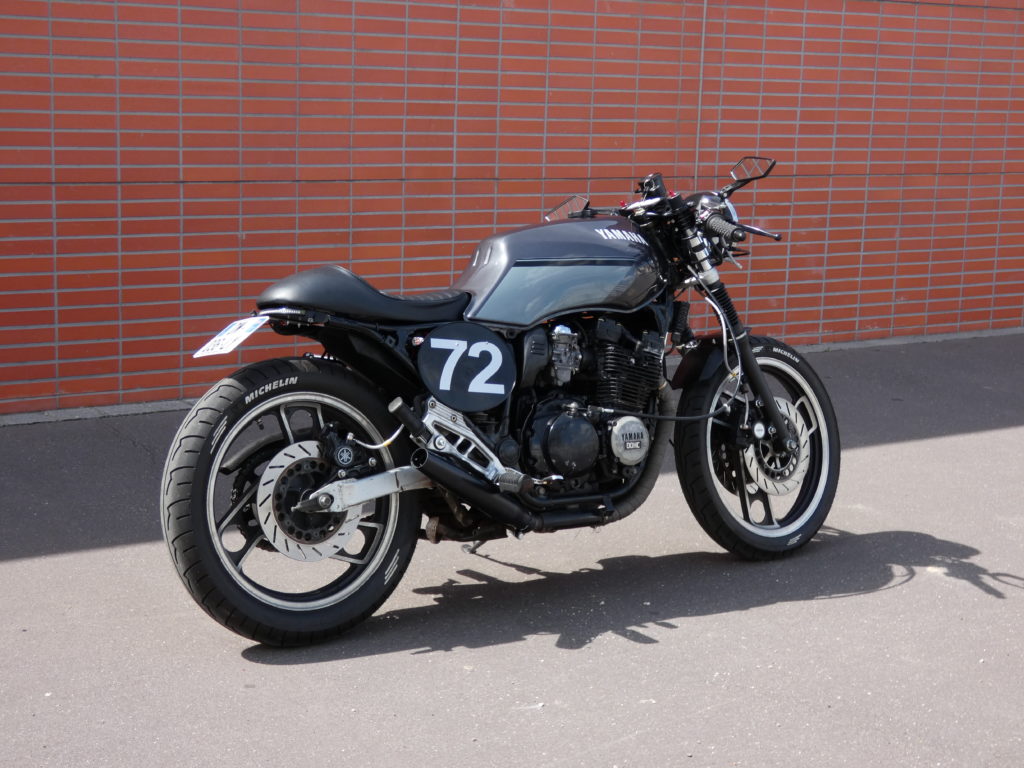 The first step was to make the bike run great again :
The fuel tank has been complety de-rusted using rust remover and vinegar and has been sealed with tank cure sealant
The carburetors went through ultra sonic cleaning baths and were rebuilt with new o-ring and gaskets
Fuel petcock has also been rebuilt and a fuel filter was added to fuel line.
Cables were changed and/or lubricated and engine oil, filters and o-rings changed.
Then, the cafe racer work began with a new short seat, clip-on bars, exhaust, new speedometer, etc.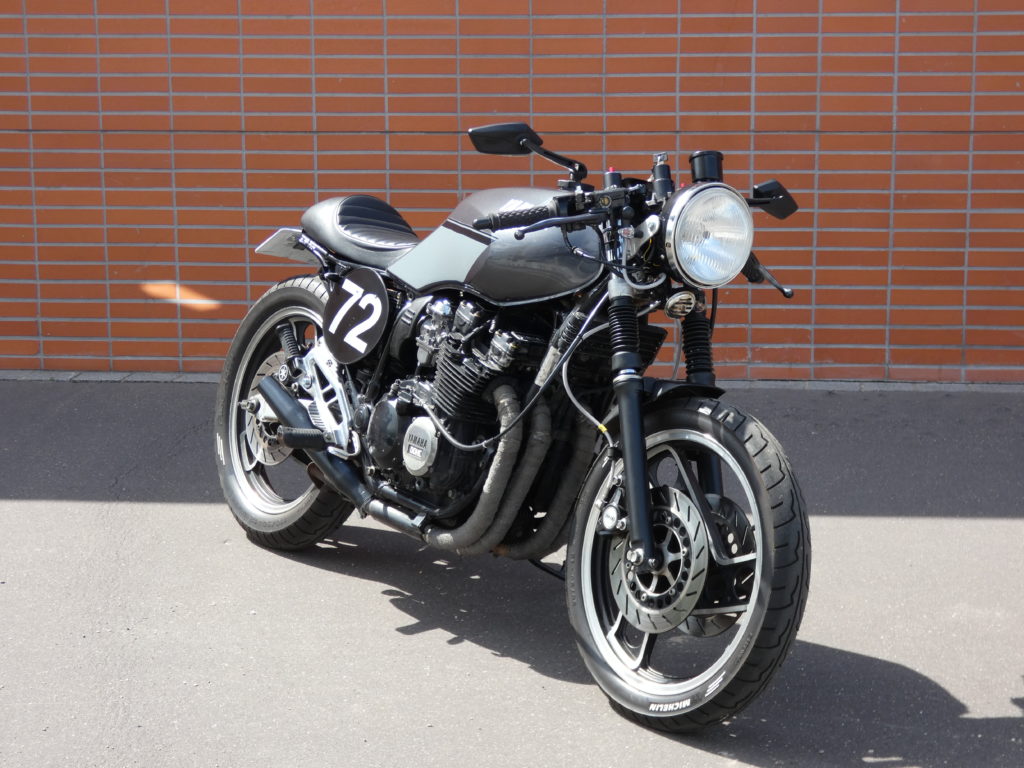 But the work didn't stopped there, the goal was to achieve a bike that looked good, but also ride good, so the performance of the bike was increased:
Fork oil has been replaced with heavy 15w oil, making the fork a lot stiffer improving the handling of the bike especially when braking
Carburetors have been tuned (mixture) for the new exhaust and synchronized for better performances
Brake lines were changed for stainless steel braided brake lines for an increased stopping power
The result is an awesome looking cafe racer bike that looks great, rides great and sounds amazing!!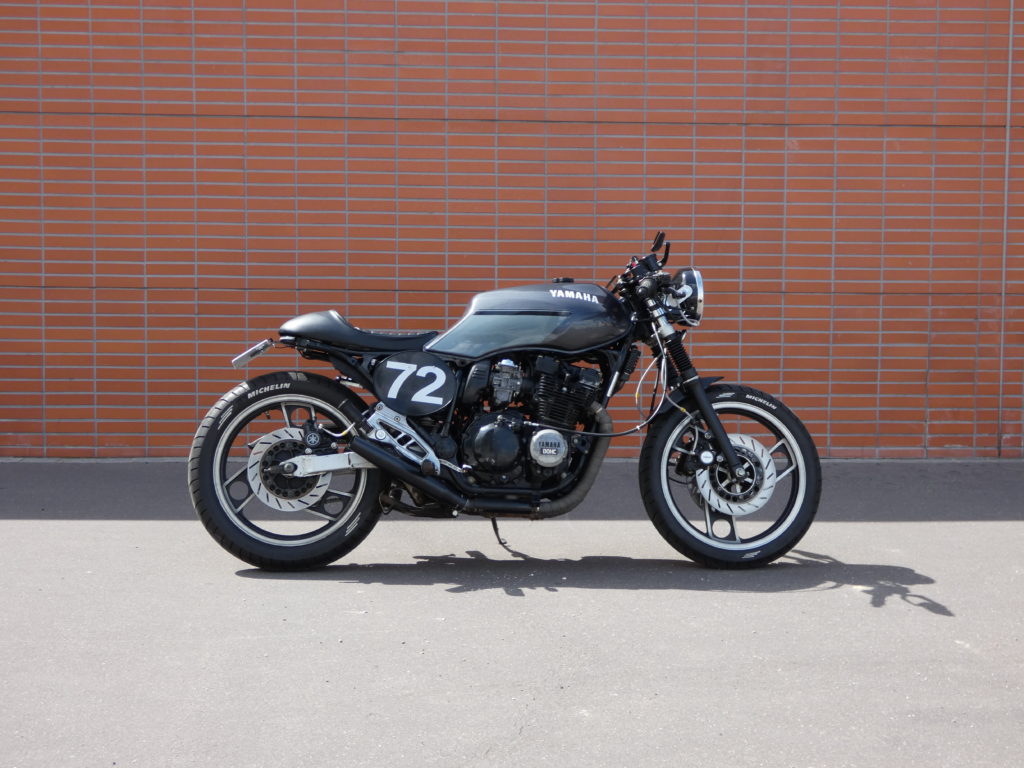 This bike, although been 34 years old, is now to the standard of a modern naked bike with its 72hp engine, very light weight (about 20kg were lost in the cafe racer project) and powerful braking!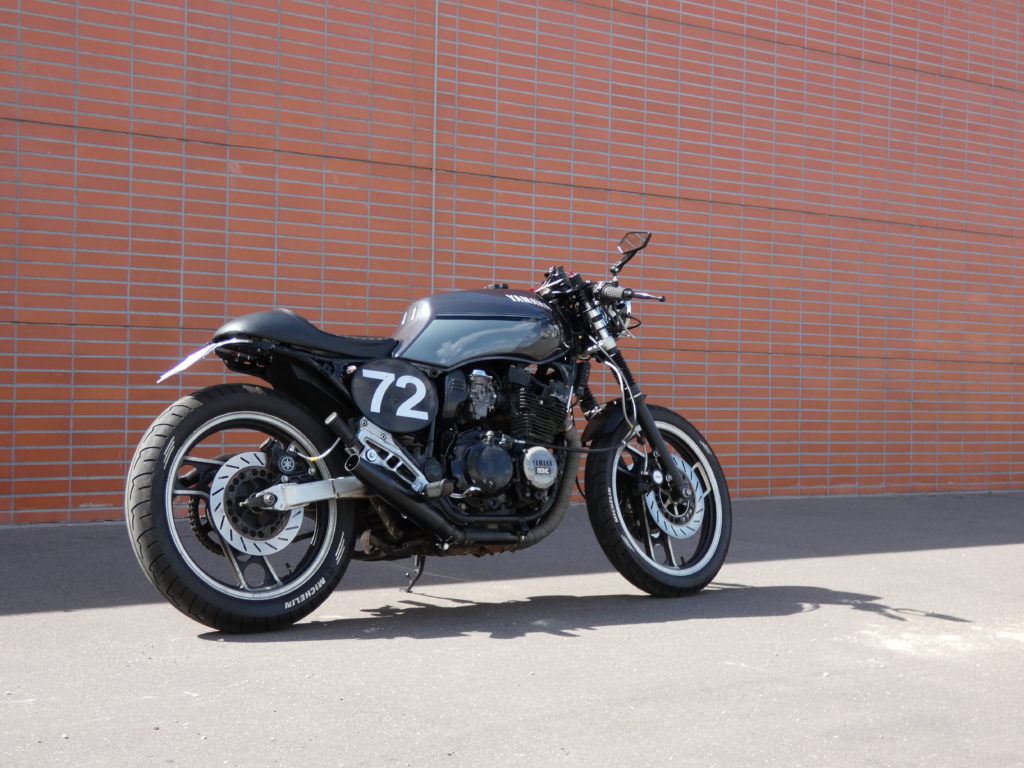 Don't forget to watch the XJ 600 cafe racer videos !