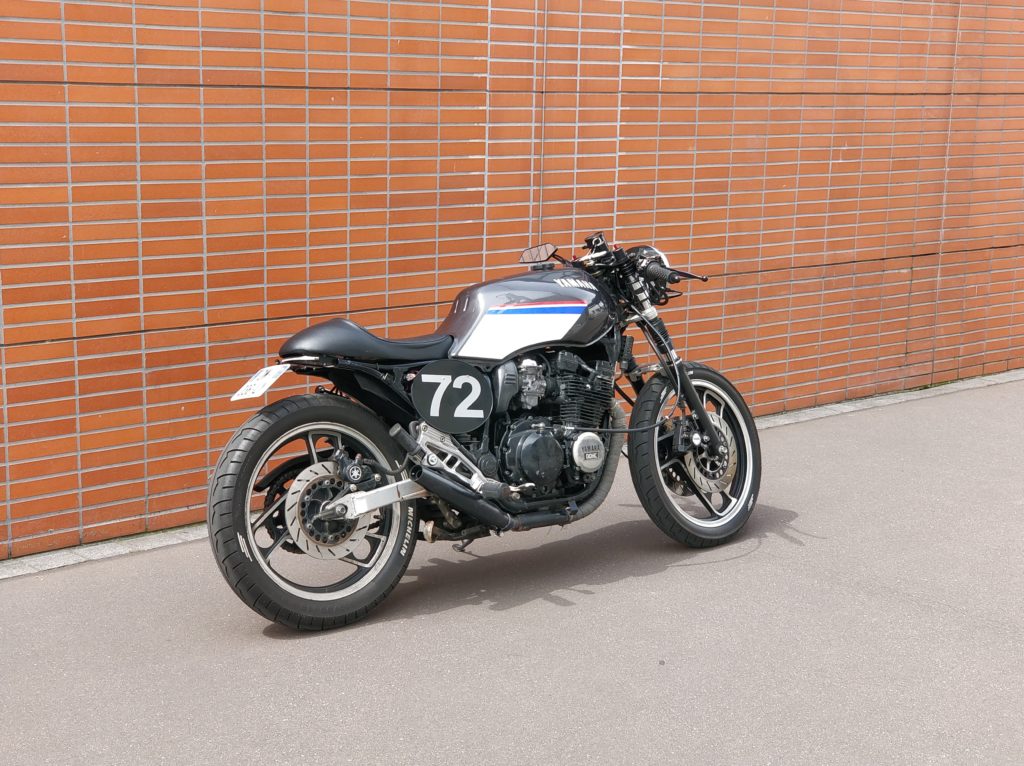 The Yamaha XJ 600 cafe racer (also known as FJ 600) project is almost finished!
The bike has been completly rebuilt and is now riding extremely great ! it has great power and its very narrow width and light weight makes it perfect for riding between lines.
I think my favourite thing about this bike is its sounds… it sounds incredible, it has a very deep and mean 4 cylinder sound almost making it sounds like a V8 muscle car.
The 1984 XJ 600 will now have have stell braided brake lines fitted and a grey tank wrap to enhance its look!
Stay tuned for the complete project that will be posted soon!