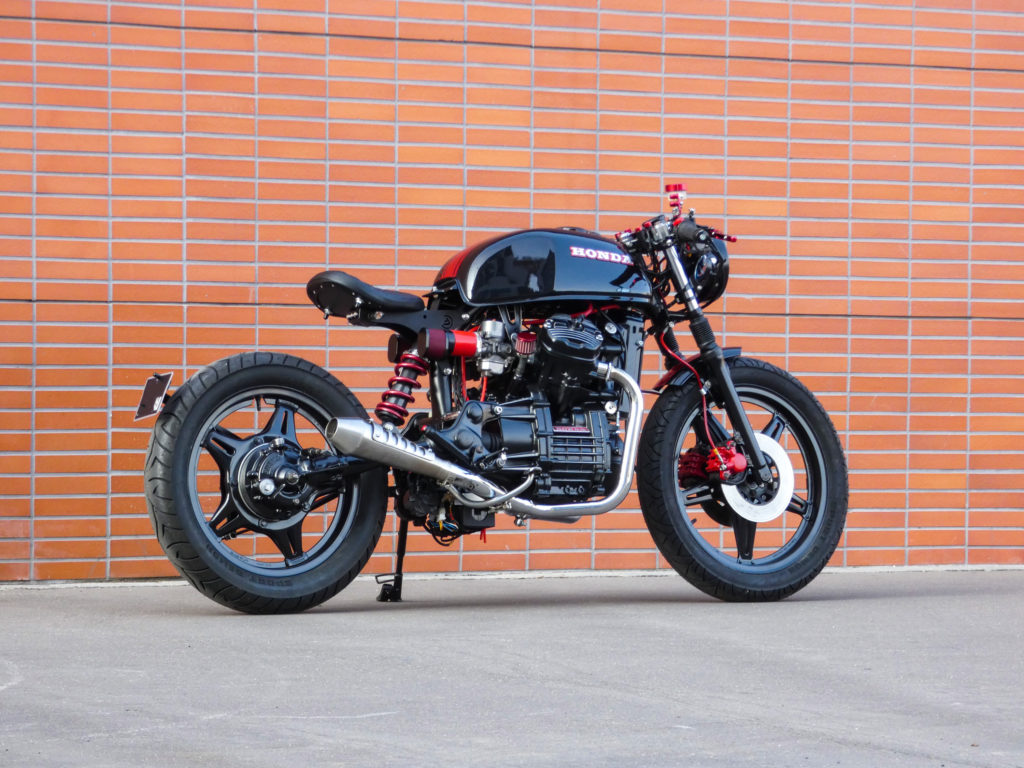 I am proud to present you my best build so far, I consider it my masterpiece: my Honda CX 500 Bobber Racer build !
This build took me about 150 hours, evrything in the bike has been renewed or replaced, bearings, seals, fork, fuel tank, radiator etc.
I took everything appart down to the bare frame, the whole rear section of the frame has been removed and a monoshock kit was installed.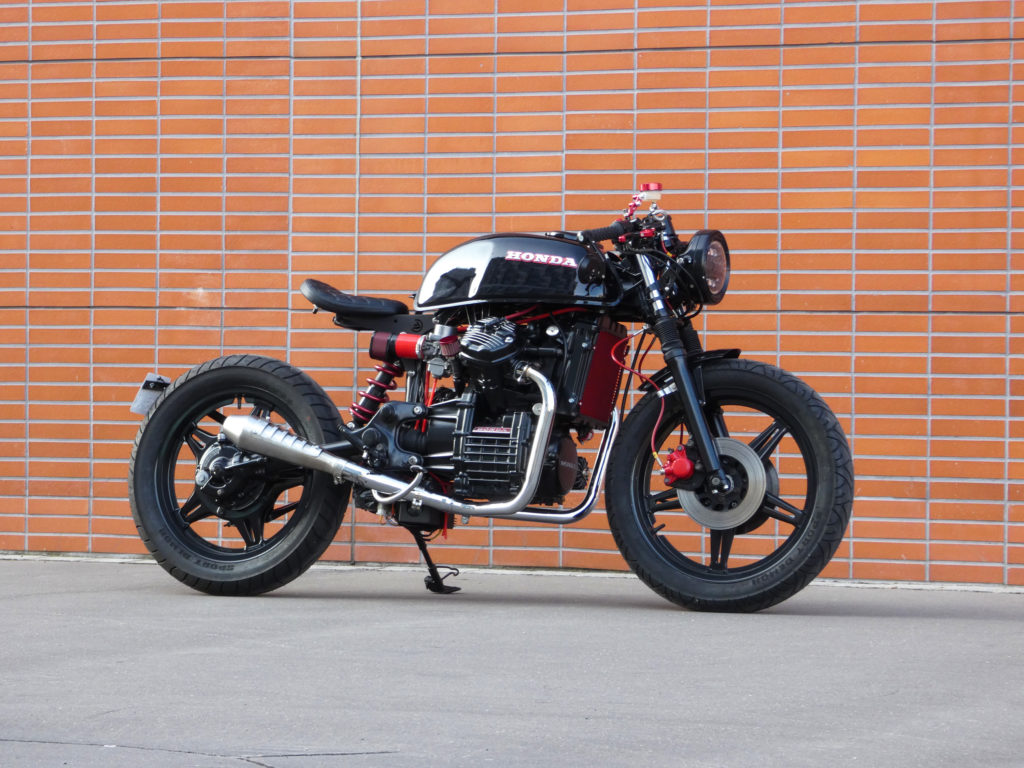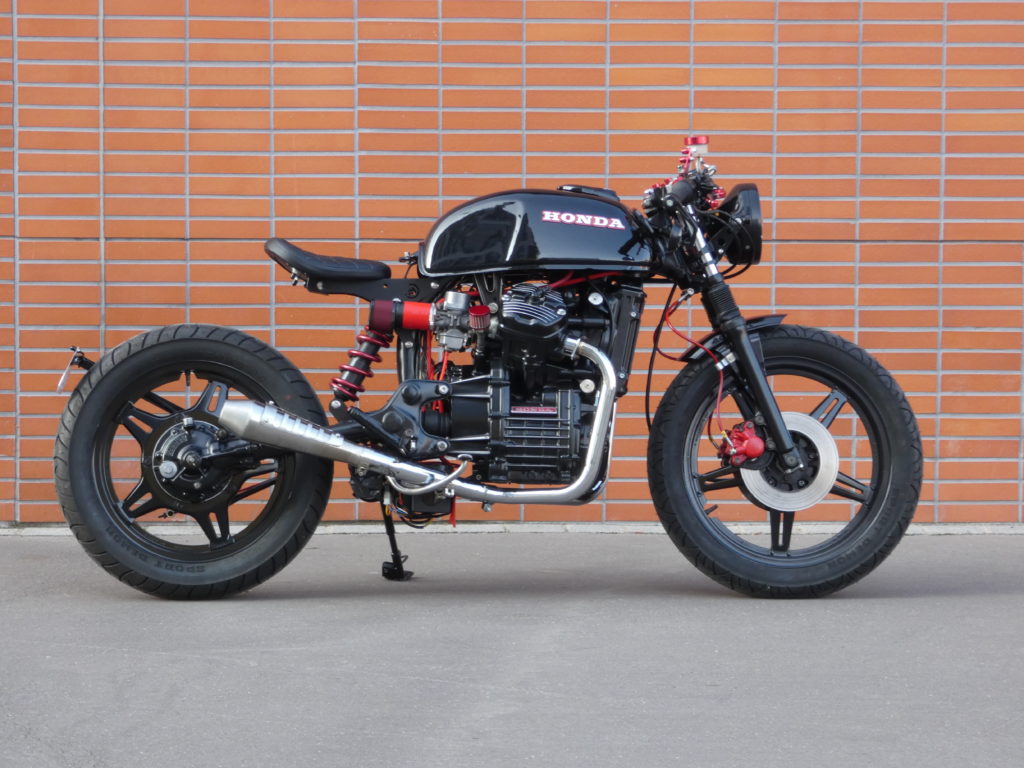 This CX also features a lot of custom made parts like the radiator grill, front fender, speedometer mounts, etc.