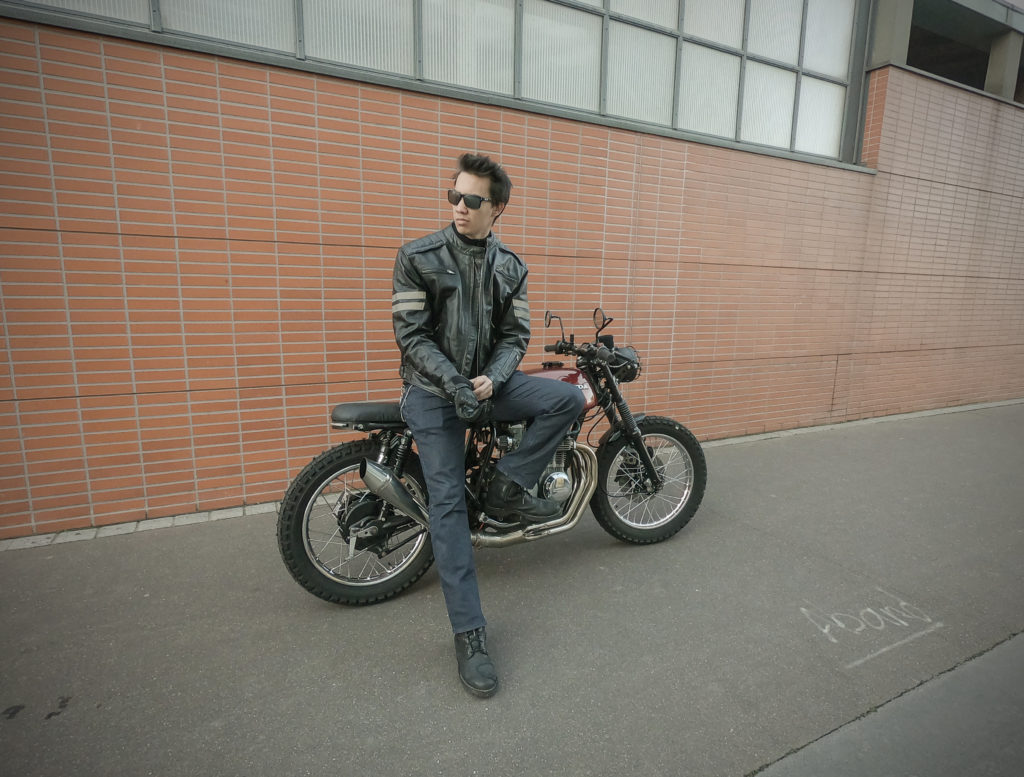 We recently got the chance to test some Viking cycle leather riding jacket, which style's perfectly match our cafe racer builds and riding style.
We all know how difficult and expensive it can be to find a proper riding jacket, especially when it comes to leather ones… and I have to say, I was pretty surprised with how good this one was given it fairly low price (125 USD).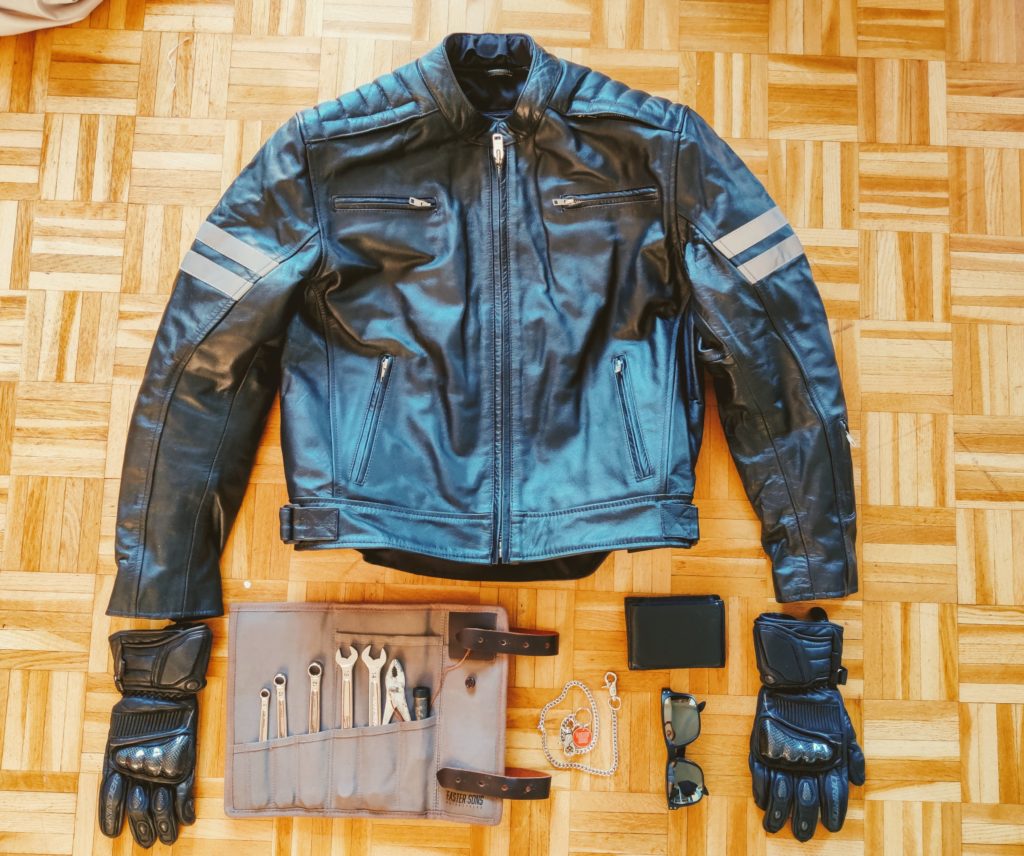 The "Bloodaxe" model we got feature all the safety features you'd expect from a big buck motorcycle jacket (padded shoulder and elbow, full spine protector, reflective lines) yet keeping a clean old school cafe racer style.
It also have many inner and outer pockets which always come handy when you go on a ride and want to carry few things like basic tools, camera or phone.
If you want to try it one yourself, check out

Viking Cycle

Thanks Chris for giving me the opportunity to try this one 😉